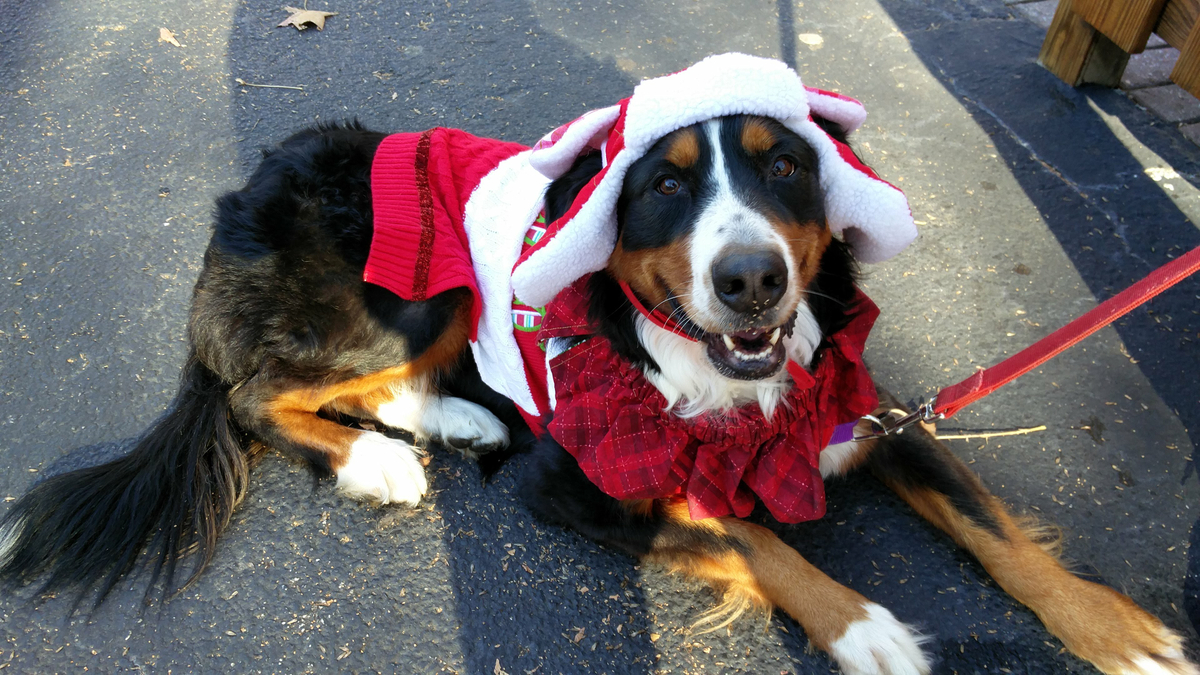 12/8/18 Holiday Parade in Helen, GA
It's time to get excited for the annual holiday parade in Helen, GA!! This is one of our favorite events of the year. The crowd loves to see our beautiful dogs! We will meet in the parking lot on the corner of Chattahoochee St. and Edelweiss St. (34.702933, -83.729126) There are a few tables near the river.
We will have a meeting around noon. The parade starts at 2PM. We will begin lining up around 1:40. Bring cash for parking. The parade route is about 1/4 mile. http://www.helenga.org/calendar/annual-christmas-parade
As always you do not have to be a club member to attend! Friendly dogs of all breeds are welcome. Festive attire for humans and dogs is encouraged! This is a great time for our drafting dogs to show their stuff. All dogs must be leashed. Don't forget to bring a chair, poop bags, water, and water bowls. We can't wait to see everyone! Tap the "Going" button on our Facebook event so we know how many people to expect.
~Bring a chair, water/bowl for your dogs, and poop bags.
~You do NOT have to be a club member to attend. You don't even have to have a berner! We love when people who are interested in owning berners attend.
~Friendly (with humans AND dogs) dogs of any breed are welcome to attend.